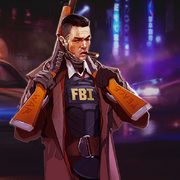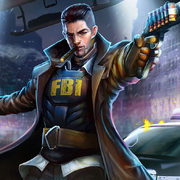 The definition of a vigilante, Duke's only affiliation is to justice. Whether you see Duke as a good cop or bad cop depends on how you interpret the law. All Duke cares about is that when the law is wrong, he is there to make it right.
Alignment: Unaffiliated
Special Ability: Effectively combines multiple attacks on a boss into one, and does additional damage to bosses.
Stats:
Stars
Stats at level 1
Max Level
Stats at Max Level
Power
Attack
Defense
Attack
Defense
1
32
28
35
66
62
3x Boss Attack
2
43
38
50
92
87
4x Boss Attack, +1% Bonus Damage to Boss
3
57
50
75
131
124
4x Boss Attack, +2% Bonus Damage to Boss
4
76
66
100
175
165
4x Boss Attack, +3% Bonus Damage to Boss
5
101
88
150
250
237
5x Boss Attack, +3% Bonus Damage to Boss
6
134
117
200
333
316
5x Boss Attack, +4% Bonus Damage to Boss
7
178
155
300
477
454
5x Boss Attack, +5% Bonus Damage to Boss
8
236
207
450
685
656
5x Boss Attack, +6% Bonus Damage to Boss
9
650
Obtained from:

Item(s):