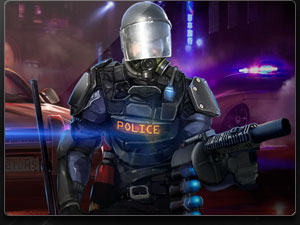 [ NO DATA SHEET ]
The Uncorrupted is available once you complete the Corruption job in the Train Tracks area, giving you the Corrupt Cop's Cell Phone.
Basic Information
Edit
Maximum Participants: 10
Boss Fight Time: 72 hours
Rewards Collect Time: 48 hours
Total Boss Health: 1,000,000

Maximum Collectible Empire Points: 2,000 (per person over highest epic threshold)
Over hitting past the last threshold will reduce the overall empire points available to other players.

RECOMMENDED CLASS: Sniper
Speed Kills
Edit
1 Star:
2 Star: 7:13:19
3 Star: 0:00:58 - 2:10:30
Completion Dialogue
Edit
Fighting Duke..
BANG! BANG! BANG!
After a long shoot out..
VICTORY!
Sara: "Your days of stealing from us are over."
Duke: "Naive lil' girl, your father sent you here cuz' I sided with Victor. You know I can't be bought!"
Sara: "Lair! Enough of your nonsense."
Can't be bought? WHO IS VICTOR? My father's killer...?